Middle School Mania!
June 13, 2021 6:30pm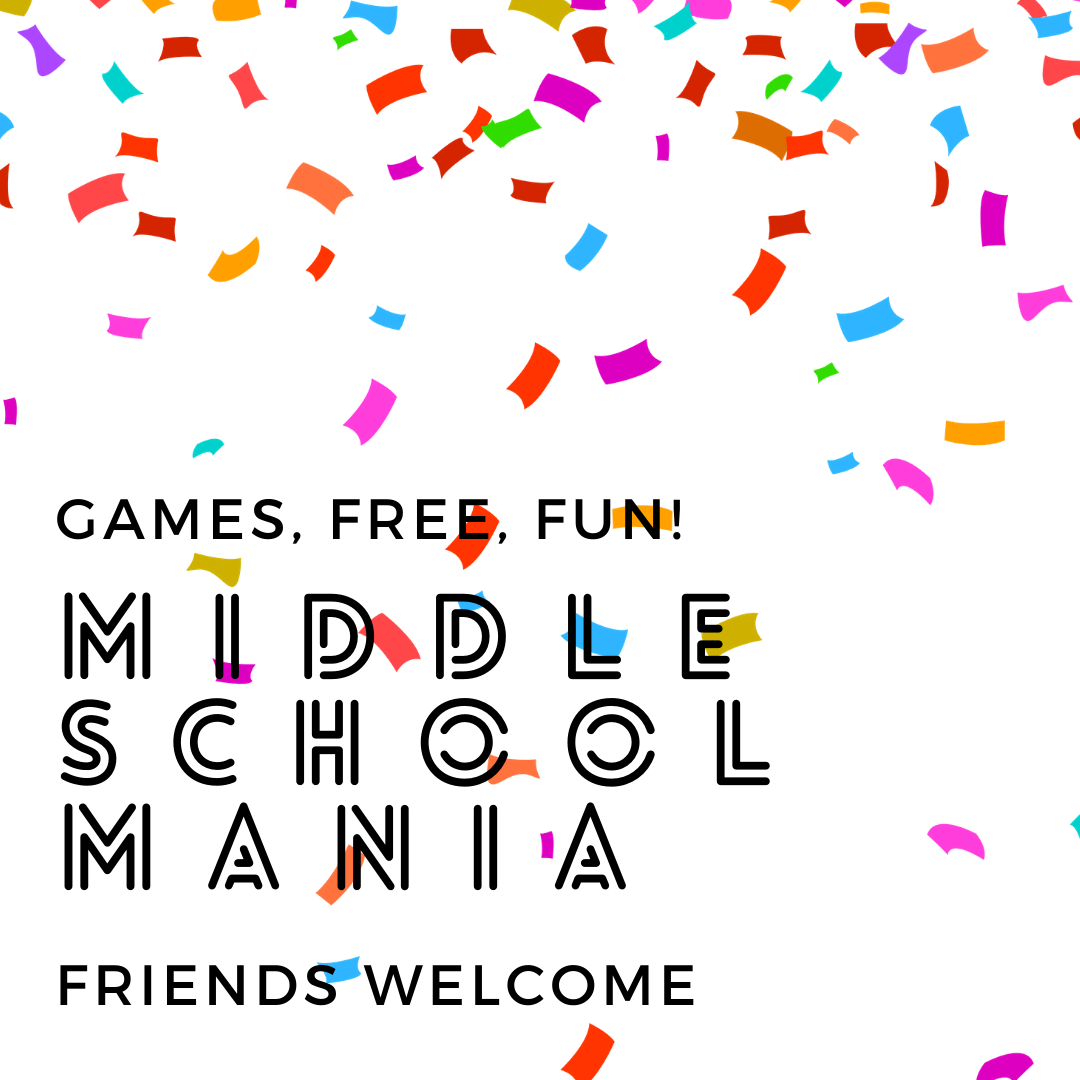 Middle Schoolers (6th-9th) are taking over the campuses and we're going to have a blast! Middle School Mania is a GREAT way for Middle Schoolers to get connected! Friends are always welcome to join us for games, devotions, and a night of fun! All campus youth and friends are welcome!!
Dates & Times: