Joyful January: Listening to Immanuel
January 15, 2022 10:00am
Address: Wakota Ridge Campus, 255 W Douglas St, South Saint Paul, MN US 55075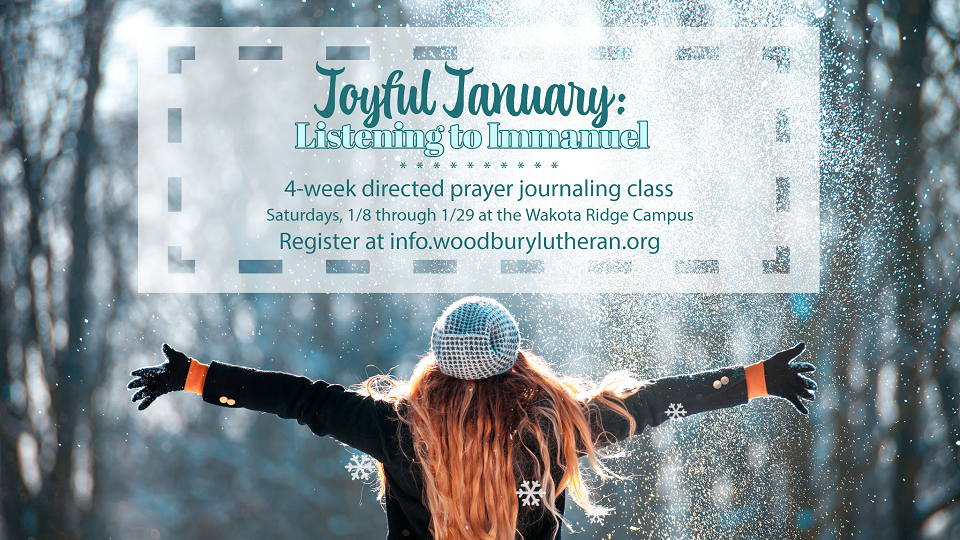 We can all use more JOY in January!

Come to the Wakota Ridge Campus on Saturdays, January 8, 15, 22, and 29 to learn about and practice directed prayer journaling to increase joy and peace in your life! Grounded in scripture, spiritual disciplines, and neuroscience, this simple tool will help you grow deeper in YOUR identity in Jesus. Register here for this free 4-week class led by Brad Miller and Sandi Miller.
Immanuel Journaling is an interactive, "hands on" participatory experience that will include the following each week:
Worship

Teaching

Time alone with Jesus practicing "Immanuel Journaling" following prompts provided

Short Time each week sharing with a small group of others
Imagine this being like a mini-retreat each Saturday morning...it is a transformative process that often helps people with the journey from the head to the heart in their relationship with Jesus. It builds capacity for JOY, experiencing the fact that Jesus is always glad to be with us in whatever we are going through. It can also be very healing while processing past or present pain in our lives. Invite someone else to join you on this journey! Please bring a journal or notebook & a pen.