Are you a high schooler? Do you have a high schooler? Either way, we're glad you're here! We love high schoolers and hope you'll check out one of our ministries designed just for you! Students in grades 9 - 12 are invited to join us as we study the Bible, enjoy game nights, serve, build relationships and connections, and participate in small groups!
Parents of High Schoolers
We want to partner with you! Here are a few ways to stay connected.

Email Us: ( / ) Any important info about your young person that will help us care for him/her! (Things we like to know: any special needs, life changes/concerns, exciting stuff, and the hard stuff.)

Parent Blog: There are book reviews, announcements, and family faith ideas.

Small Group Leaders: Get to know your young person's small group leader, invite them to games/plays/competitions. Invite them out for coffee/dinner. They are a cheerleader for you as well as your young person!

WLCYOUTH Facebook Page: Liking our Facebook page is another great way to get updates on things happening. WLCYouth Facebook Page

For more information about High School Ministry please contact: Patrick Brewer
High School Upcoming Events

SUMMER YOUTH MINISTRY - WHO CAN COME TO WHAT?
SUMMER YOUTH MINISTRY - Who can come to what?
Welcome new 6th graders and new freshman! The Summer is a great time to move up into the new ministry areas and get to know other students! This summer when an event says Middle school (MS), it's for all new 6th graders through old 8th graders. When an event says High school (HS), it's for all new 9th graders and old 12th graders. New 9th graders, y'all get to do everything!!! (Summer stretch is the only middle school ministry that isn't available to new 6th graders).
SUMMER BIBLE STUDY and MIRACLE LEAGUE
SUMMER BIBLE STUDY
This summer we will be exploring the Book of Luke. Come ready for FUN, Snacks, Bible Stand New Friends! Meet at the locations below, 6:30-8:30pm. Bring your Bible! Bible study runs June 26 - August 14. On AUGUST 14TH - final week of Bible Study, we will be serving at Miracle League, 5:30-8pm. Meet at Black Fields by Health east sports center.

SNACKS: 7/24: Cereal , 7/31: Fruits & Veggies, 8/7: Pie, 8/14: Miracle League & PIZZA! Optional: bring your favorites to share!
HIGH SCHOOL VC and LR SCHEDULE (incoming 9th-outgoing 12th graders): July 17-August 7th: Location Change - we are now meeting in the Bridge at VC Campus.
MIDDLE and HIGH SCHOOL OH SCHEDULE (incoming 6th-outgoing 12th graders): July 17 August 7: Oak Hill Campus, 9050 60th Street N, Stillwater


NATIONAL YOUTH GATHERING
NATIONAL YOUTH GATHERING (NYG): NYG Sharing will be July 21, 12-1pm at VC campus. Contact: Patrick Brewer.
PEACH FUND RAISER - help serve
Colorado Peaches are coming! Our annual fundraiser for our Youth Scholarship Fund. Peaches to be delivered in early August (our best guess). Watch for a chance to help unload/hand out peaches in early August. Great way to earn service hours or give back if you have ever been blessed by the scholarship program. Contact: Retter's at 651-739-5326. Thanks for supporting our youth!
HS KAYAK TRP - August 8
High School KAYAK TRIP
Join us on Thursday, August 8, 10am-5pm, for a day on the beautiful Kinnickinnic River in Wisconsin! The stream is friendly for first time paddlers and this is a great event to invite friends on! Cost is $20. Please bring a sack lunch, sunscreen, water bottle, a swimsuit because you're gonna get soaked (change of clothes for the ride back?), and a friend of course because they'll have a blast! You must fill out the required waiver and it helps us if you sign up so we can plan. Like all events friends are welcome! Contact: Patrick Brewer.
High School Ministries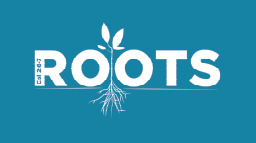 Roots
Wednesday evening Bible study for 9th-12th grade students held at the Valley Creek Campus (September - May).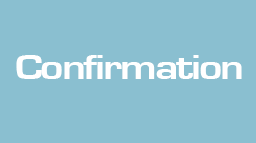 Confirmation
Personalized faith-enriching experience for students who are currently in 7th-12th grades who would like to dive deeper into understanding what they believe and why.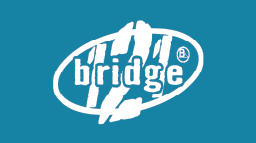 The Bridge
After-school youth center at the Valley Creek Campus for 6th-12th grade students to hang out, do homework, and connect with friends (Wednesdays, September - May).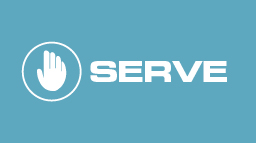 Serve
Find opportunities to be the hands and feet of Jesus at Woodbury Lutheran or in the community by using our Serve Finder.