High School Ministry
Are you a high schooler? Do you have a high schooler? Either way, we're glad you're here! We love high schoolers and hope you'll check out one of our ministries designed just for you! Students in grades 9 - 12 are invited to join us as we study the Bible, enjoy game nights, serve, build relationships and connections, and participate in small groups!
Parents of High Schoolers
We want to partner with you! Here are a few ways to stay connected.

Email Us: ( / ) Any important info about your young person that will help us care for him/her! (Things we like to know: any special needs, life changes/concerns, exciting stuff, and the hard stuff.)

Parent Blog: There are book reviews, announcements, and family faith ideas.

Small Group Leaders: Get to know your young person's small group leader, invite them to games/plays/competitions. Invite them out for coffee/dinner. They are a cheerleader for you as well as your young person!

WLCYOUTH Facebook Page: Liking our Facebook page is another great way to get updates on things happening. WLCYouth Facebook Page

For more information about High School Ministry please contact: Patrick Brewer



High School Upcoming Events


HS SUMMER MISSION TRIP SIGN UP
HS SUMMER MISSION TRIP TO CHICAGO: The 2018 Summer Mission Trip will be to West Chicago, Illinois on July 6-14, 2018. It is open to 8th-12th (for the 2017-2018 school year). NEXT MISSION TRIP MEETING: April 29, 1-2:30pm - Parents come from 2-2:30pm, in the Bridge, VC campus. Contact: Patrick Brewer.
LIBERTY RIDGE DONUTS AND DEVOS
LIBERTY RIDGE SUNDAY DONUT AND DEVO (6th-12th): On the 2nd and 4th Sunday of each month we will gather to enjoy donuts together, play a game, do a devotional Bible study, and share highs and lows from our week. We will then meet in the kids/youth area to have fun, get to know each other more, spend time in God's word together, and connect as a Liberty Ridge community. Last Donut and Devo will be May 20. Contact Laura at with any questions.
GARAGE SALE FUNDRAISER - Sign up!
GARAGE SALE FUNDRAISER: Sign up is now open. Here is your chance (current 6th through 12th graders and parents/family) to raise money for mission trips, Summer Stretch or any youth events held through WLC. We have quite a few sign up guidelines for the May 8-12 fundraiser. PLEASE read the directions carefully. Also, we will be accepting donations at the VC campus starting May 8. Questions to contact Shanna at or 612-859-1365.
SUMMER STRETCH - Teen Leaders Needed
Summer Stretch (6th-8th): Registration is open for participants and Teen Leaders. Students who've completed 6th grade as of the summer of 2018 are welcome to join us on Thursdays during the summer for service and fun. Youth who are 9th & up are welcome to apply to be teen leaders. Teen applications are due May 30. Click here to learn more about the program.
OH FUNDRAISER
OAK HILL FELLOWSHIP HOUR FUND RAISER: The 2018 summer's youth mission trips and short term mission trips are fast approaching. Once again students will host fellowship time in between services as a fundraiser for their trips.
One Sunday, during the months of April, May and June we would like our middle school and high school students (along with their parents), to host the fellowship time between services. At this once a month hosting opportunity, the donations collected will go towards the mission trips. (April 1 will be the Youth Easter Breakfast). CLICK HERE to find the full description. Contact: Molly Schulze.
OAK HILL GAME NIGHT - May 3

GAME NIGHT AT OAK HILL (6-12th): Game night the first Thursday of every month, 7-8:30pm. Join us on May 3. Meet at Caribou Coffee, 1830 Market Dr. Stillwater, MN 55082. Come hang out with Sarah and play games!
Wednesday Night Ministries - REGISTER HERE
Wednesday night ministries final weeks for 2017-2018 school year are coming soon. MAY 9 is the END OF YEAR PARTY being held at the Oak Hill Campus. 6-8:15pm.
ROOTS is for 9th-12th: Join us for Wednesday night ministry for HS youth at OH and VC campuses. The night looks like this: 6-6:30pm, Game time; 6:30-7pm, Opening worship/games; 7-7:30pm, Large group teaching; 7:30-8:15pm, Small groups. The Cafe at VC campus is also open from 4-6:20pm to grab a bite or hang out. For more information please contact:Patrick Brewer.
OPEN BRIDGE
OPEN BRIDGE is an after-school ministry at the Valley Creek campus for 6th-12th grade students to hang out, play video games, listen to music, talk to people who care, get help with homework, eat, dance, play games, and be known. The Bridge is open on Wednesdays from 4-6:20pm during the school year. The cafe is open with snacks available to purchase ($.25-$3.50). Come stop in and hang out with friends! Contact: Lindsey Schmidt.
High School Ministries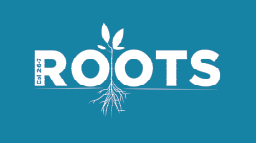 Roots
Wednesday evening Bible study for 9th-12th grade students held at the Valley Creek Campus (September - May).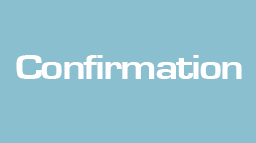 Confirmation
Personalized faith-enriching experience for students who are currently in 7th-12th grades who would like to dive deeper into understanding what they believe and why.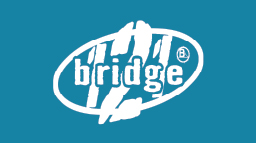 The Bridge
After-school youth center at the Valley Creek Campus for 6th-12th grade students to hang out, do homework, and connect with friends (Wednesdays, September - May).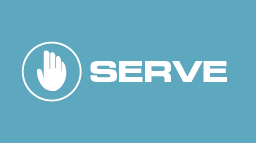 Serve
Find opportunities to be the hands and feet of Jesus at Woodbury Lutheran or in the community by using our Serve Finder.