Baptism
At Woodbury Lutheran, we believe that we are saved by God's grace alone. God's Word tells us that His grace is available for all people of all ages. Through the waters of baptism and His Word, God makes us His own.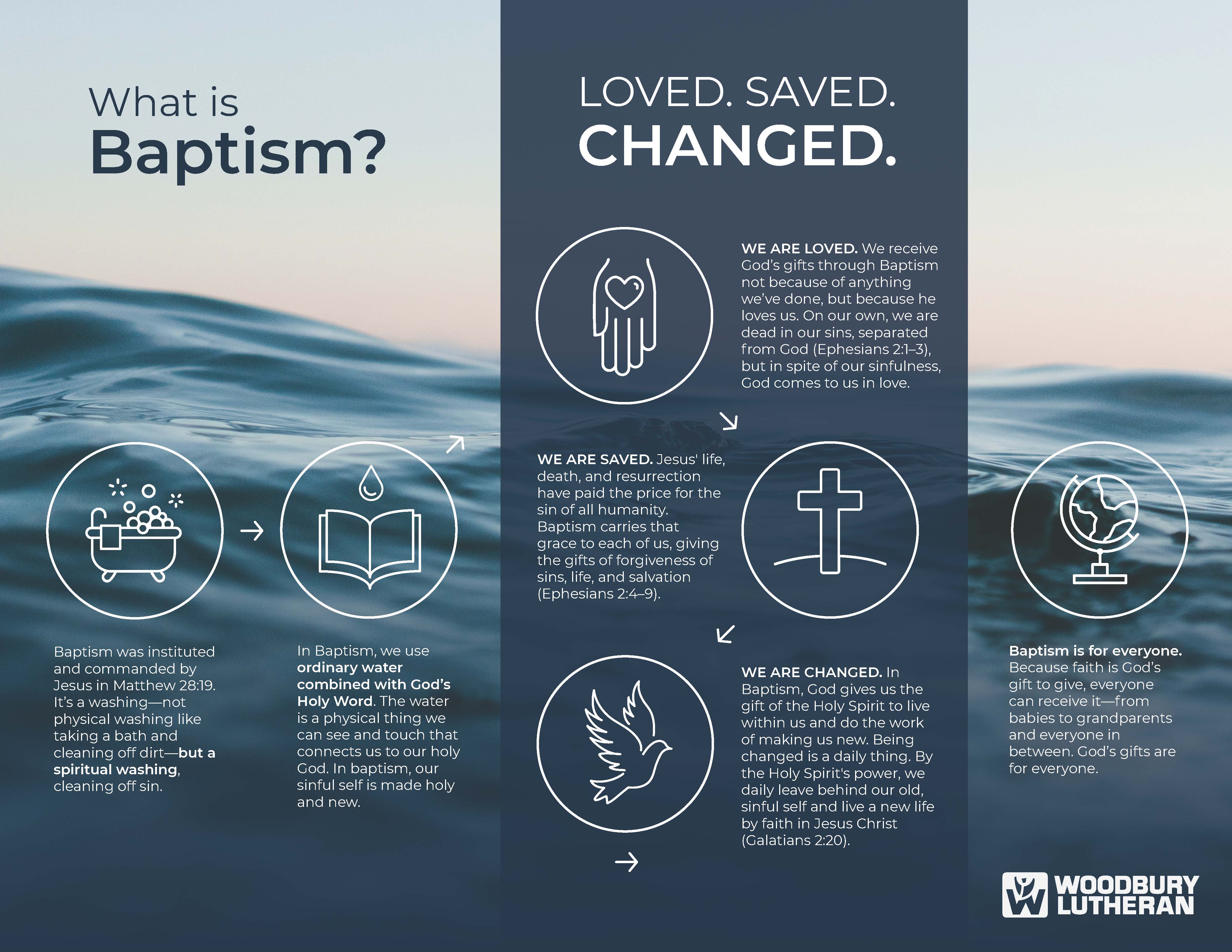 *click image to enlarge
Infant/Child Baptism Class
Baptism classes are held the first Saturday of each month at 9:30 (currently via Zoom). This class covers our beliefs about baptism, details about the baptism ceremony, and tips for parents on nurturing faith at home.
Contact
If you are interested in learning more about baptism at Woodbury Lutheran or would like to schedule a baptism email Kandi Chavie or call 651-739-5144.