Easter Give Back 2017
This Easter we are giving thanks to God for His faithfulness and celebrating WLC's 50th birthday by donating our entire Easter offering and blessing local non-profits in the process.
You must each decide in your heart how much to give. And don't give reluctantly or in response to pressure. "For God loves a person who gives cheerfully." - 2 Corinthians 9:7 (NLT)
---

Arrive Ministries provides compassionate and holistic support to uprooted people in our communities by collaborating with churches and community members. They empower, support, and encourage one another to be God's agents of love, hope, and care to our new neighbors.
Arrive Ministries accomplishes our vision through authentic friendships, shared support, and encouragement that results in mutual transformation. In partnership with the local church and volunteers, uprooted people find community, new opportunities, purpose, and belonging in Minnesota.
Arrive Ministries was selected as one of the Easter Give Back organizations because of their exemplary work with refugees in our community. They have welcomed hundreds of refugees into our community and successfully connected over half of those families with ongoing support networks. Their big challenge now is to help the rest of those families connect to their communities and connect more churches with refugee families in ongoing ways. Arrive Ministries is excited for this gift and is planning to use it to help fund a new position at arrive that will be working specifically with churches, equipping them, resourcing them, and encouraging them in their support of uprooted people here in Minnesota.
Woodbury Lutheran has an ongoing relationship with Arrive Ministries and has seen first-hand how this ministry has been mutually beneficial and transformational as folks in our faith family have walked alongside new members of our community and seen what it means to be introduced to life here in Minnesota. Members of our faith family have served with Arrive's Somali Adult Literacy Training (SALT) tutoring and helping Somali families learn to speak and read English.
A note from Arrive Ministries:
Almost daily we are blessed to see God's people, like those at Woodbury Lutheran, rise up and welcome those who come into our country having endured suffering, deprivation, persecution, and war. Many of us would have despaired long ago if we had been in the shoes of those who we have the privilege to welcome as our new neighbors and friends. Truly, the gift of welcome is a powerful, life-changing message. In many ways it is the Gospel re-enacted. It says to a refugee that they are loved and valued; that they are not invisible; that they are created in God's image and have great value to Him and to us. Thank you for helping us welcome and serve refugees. Woodbury Lutheran's leadership continues to create a culture of outreach to refugee/immigrants, challenging your people to generously "welcome and love the stranger" (Leviticus 19:33-34).
Interested in serving with SALT?
---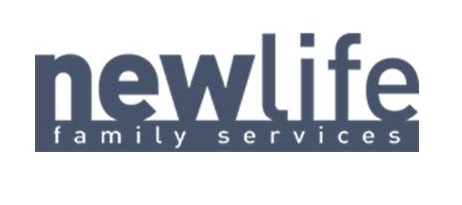 New Life Family Services was started in 1973 and it offers a greater variety of services than any other organization like it in the state of Minnesota. They offer confidential pregnancy testing, ultrasounds, and parenting classes for new parents. They also have a social worker onsite and facilitate adoptions. One of the awesome things they do each year is host a birth-mother dinner for the moms who give their babies to adoptive parents. They also have a child, infant, and maternity clothing closet. Parents can earn dollars for the closet by attending parenting classes. They also have infant equipment like car seats and diapers available for families in need. There are several locations, but the one closest to Woodbury Lutheran is their St. Paul office.
Two of our values at Woodbury Lutheran are to value each person and compassionately care for others, bringing hope to the hurting. New Life Family Services shares these values. Some parents find themselves in tough situations—their current life circumstances or their income may make it hard to raise a child. Additionally, some individuals find themselves preparing for a child after growing up without strong parenting role models and may not know where to begin. These people matter to Jesus, so they matter to New Life Family Services and they matter to us. The awesome thing is that New Life Family Services meets these individuals where they are. They show compassionate care and love. It's an amazing organization doing amazing work and we are excited to support what they're doing.
---
Source Anti-Trafficking was selected as one of the Easter Give Back 2017 organizations because of their on-going efforts to provide awareness and education to local organizations and congregations about sex trafficking. They provide care and restoration to victims of sex-trafficking and give them the ability to get out and not return to their past lifestyle. Since 2012, they have helped 22 women and 7 children get the love, care, and support they need to fully recover. Source is a community connected organization working to systematically care for trafficking victims and impact our community in a powerful way.
Source Anti-Trafficking reflects Woodbury Lutheran's values of valuing each person and compassionately caring for our community by bringing healing and restoration to those that are hurting and accepting them for who they are, just as Jesus Christ accepts us.
---

Sunday, April 30, 2017 the final part of WLC's Easter Give Back 2017 was revealed. $10,000 was given away to 1,000 people during worship services across our campuses. We asked them to take the envelopes of money, multiply the funds inside, and then give it away.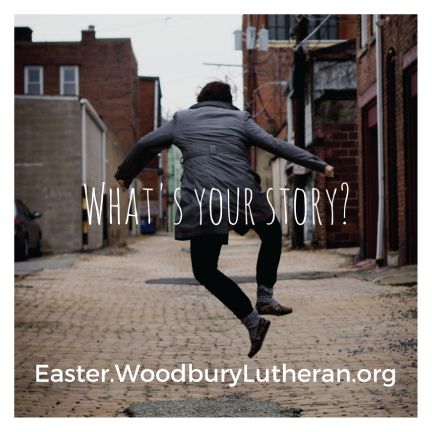 We would love to hear your stories of how you multiplied God's good gifts and shared them with others. You can share your story anonymously through the form below or on the Easter Give Back 2017 Facebook Page.
If you didn't pick up an envelope on Sunday you can still participate! Envelopes are available anytime at the Welcome Desk.
Easter Give Back Envelope Instructions
Thanks for taking an envelope!
Pray about how much to multiply the $10 and ask the Holy Spirit to show you where to share it.
Multiply the funds in the envelope.
Give the envelope away this week (4/30 - 5/7).
Post your story/video at the Easter Give Back 2017 Facebook Page, fill out the anonymous online form below, or fill out a paper form on Sunday (pick up at the Welcome Center).